Composer | Sound Designer | Music Producer
MUSIC PRODUCTION TIPS AND TRICKS
STUFF TO GET YOU INSPIRED
Grade #1 Audio Nerd and Blackbelt in noise-making
I've been producing music for over 30 years, and I really know my stuff when it comes to writing music and studio craft. For years and years I've been continually learning and developing my composing, production and sound-design skills, to the point that other musicians who equally have years of experience bring their work to me to get help finishing them and getting them sounding amazing.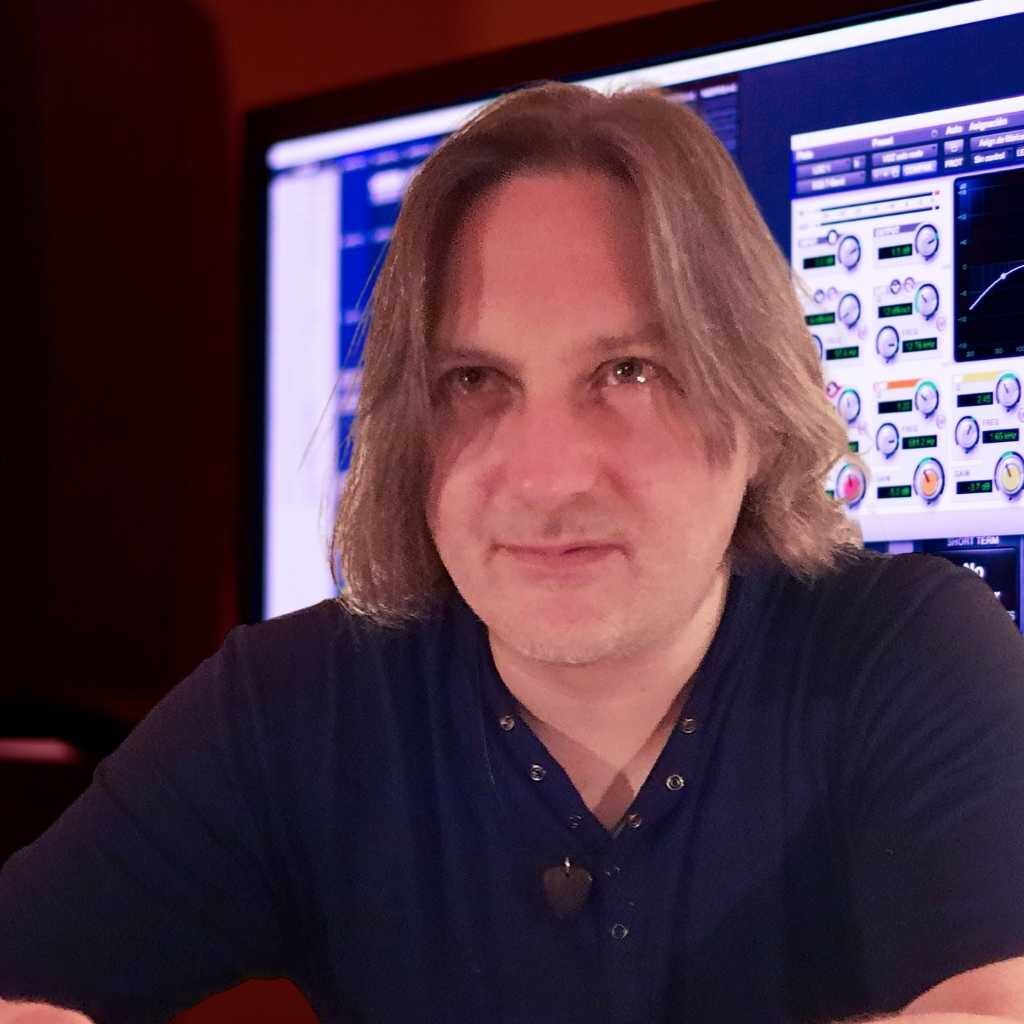 MY AUDITORY WEAPONS OF CHOICE
Top Quality production & Composition
I've been producing music for over 30 years, and I really know my stuff. I produce music and audio for a range of clients, for videos, film-makers, video games, radio jingles, and even your own tune for whatever purpose you want.
Music for Film, TV and Radio
Make your videos come alive with stunning high quality audio, SFX, Foley, Ambience and Sound Design. Check out these naughty little videos ...
Find out about my vast range of audio services
From producing title and incidental music for videos to creating high quality audio NFT's, I have the capability to create whatever you want quickly regardless of genre. 
Whether you are releasing a corporate video, or you need an intro/outro ident for your YouTube Channel, I produce exceptionally high quality music in pretty much any style you can imagine.
I am an expert in Blockchain technology, and specifically in releasing Audio NFT's (Non Fungible Tokens) . 
I create unique atmospheres and soundscapes, special effects, foley and other audio for use in games and films.
Make your radio advert or programme into something special with exceptionally high quality sound, voiceovers, music and catchy jingles.
Got a song you need arranging or remixing for any purpose? Whether your track needs a refresh or just a new pair of ears to give it that special something, I do magic with audio. 
Want to surprise your partner with your own special song? Maybe you want to send me your vocal line and have me turn it into a killer track? You too can have your own personal tune, written, arranged, remixed and mastered for any purpose…weddings, birthdays, anniversaries etc…
Support me by Subscribing: